The latest episode of The Simpsons and first episode since his death on Wednesday paid tribute to Stephen Hawking. Hawking was a theoretical physicist and one of the greatest minds of the last century. The physicists was reportedly a big fan of the show and sometimes even suggested jokes to be added to the script.
The episode featured a still from Hawking's most famous guest appearance of The Simpsons when he showed up in Springfield in the episode "They Saved Lisa's Brain." In the episode, Hawking rescues Springfield's best and brightest from the mob. He has made four appearances as himself on the show in total, including a cameo in "Mr. Lisa's Opus" and "Don't Fear the Roofer".
The executive producer Matt Selman shared the tribute on Twitter. The still was captioned: "In Loving Memory of Stephen Hawking".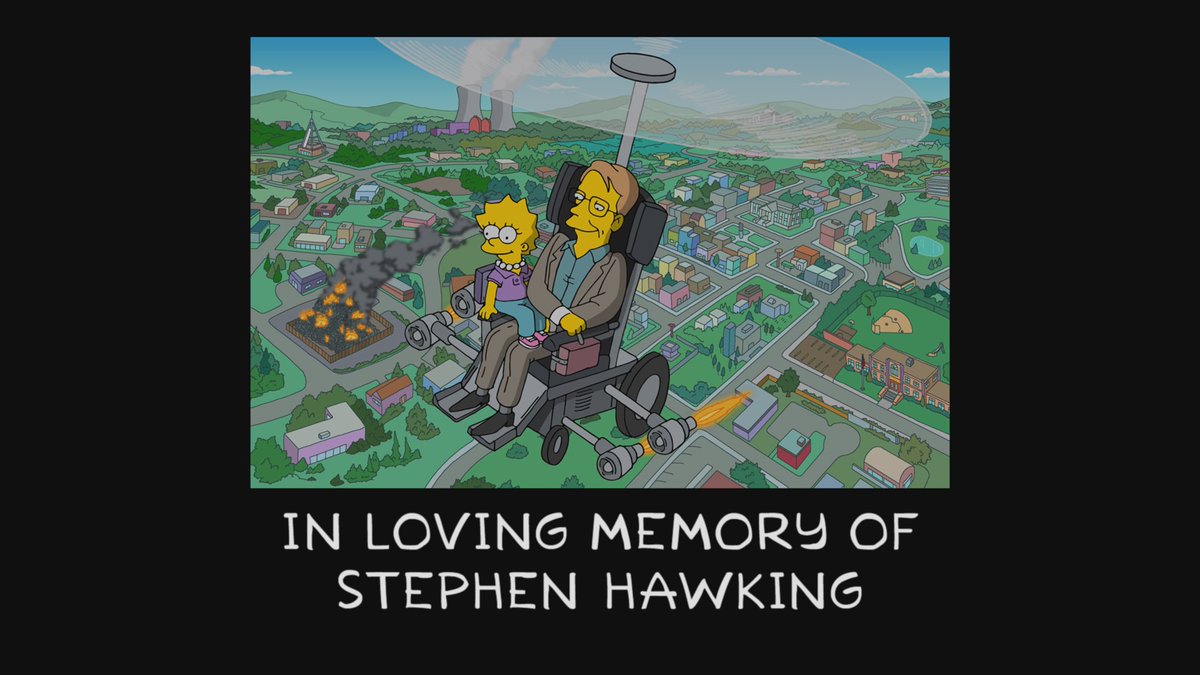 Matt Selman said of Hawking's contribution to the show: "His true legacy of meaning and understanding is a little bit colored by having been in Simpsons colors," he told the BBC.
"I'm immensely proud, he's a beautiful man and to share in anyway his legacy and to have propagated it is tremendously satisfying."